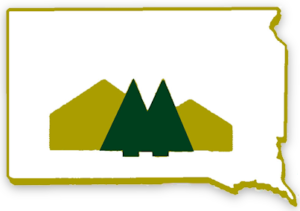 Membership with the South Dakota Home Builders Association offers a variety of services and advantages to its members.
By participating in the association, members can enhance their business opportunities and gain a competitive edge by staying exposed to the most current information and issues. Being involved in SDHBA sponsored events & activities is the key to getting the most from your membership.
Take a look below to see what else being a member of the Home Builders Association can contribute to your business and the industry on a whole.
As a member of your Local Association you are automatically a member of the South Dakota Home Builders Association (SDHBA) and the National Association of Home Builders (NAHB). Your membership brings you benefits from not one, but three organizations.
These memberships also allow you and your business to stand out within the building industry while consumers are able to see and have confidence that your business is legitimate and often times involved in the latest products, technology and legislative issues allowing you to provide them the best in the building industry.
Sensible government relations and reasonable legislation works for the benefit of the building industry. By staying involved in the legislative process we are ensuring that the voice of the building industry is heard at all levels – local, state and national. Each level works hard to:
Monitor governmental rules and regulations that affect the building industry, and the ability of members to do business.
Take action to defend the housing industry against the cost of over-regulation.
Help elect representatives who have spoken up for housing.
Raise funds to help elect pro-housing candidates.
A big benefit of being a member is the opportunity to network with others within the home building industry. This can be done through many different avenues.
Local Associations often hold membership meetings that allow you to visit with others within the home building industry about everything from your current projects to existing or new legislation. Oftentimes these meetings include programs that range from another member showcasing new technology to others providing information on topics ranging from media to paperwork for your business.
On a national level Networking is done on many different levels. As a member of your local home building association, you are represented on a State and National Level on many different legislative issues. This is often reflected in the work of networking in Washington. Local and State Chapters are often invited to Washington DC to get our "take" on current legislation. By being part of this networking opportunity, you can get heard and make a difference. The small voice of one business can be reflected through the large voice of a national organization.
By being a member of the Home Builders Association, you qualify for many discounts that may not otherwise be available to the general public.
Read more at Member Savings at a Glance…
The Member Rebate Program is a member benefit of State Home Builders Association's and their 600+ Local HBA's rewarding the loyalty of their Builder & Remodeler members from over 50 participating Manufacturers.
Read more at Member Rebate Program…
The home building industry requires health care solutions that fit its unique needs. Home builders demand health coverage to enhance business culture, increase productivity, and reduce turnover and absenteeism. The Home Builders Association offers its members exclusive pricing for Wellmark Blue Cross and Blue Shield coverage throughout South Dakota. Wellmark is the only health insurance carrier endorsed by the South Dakota Home Builders Association.
Association members statewide will be able to work with a designated local insurance agent, to select the best plan for their company. Take a look at some of the key features of the plan, then contact the Insurance Representative that is your designated Association's Contact!
Read more at Member Health Plan Options…
Business Diagnostics
&

Plans of Actions with Small Business Growth Partners
Small Business Growth Partners is a cutting-edge, construction and trade-specialized coaching & consulting firm that is used by nearly 50% of the U.S. HBAs across the country.
Business Growth Partners specializes in helping builders, remodelers, and associate members grow, systemize, and streamline their businesses and, in the process, help them increase their bottom line. They work only with builder association members – they do not work with the general public. They support our industry and respect the professionalism of the HBA membership.
To test their service in South Dakota, the first 50 member companies that express an interest in joining the pilot program will have a Business Diagnostic Plan of Action (BPA) done at no cost to the participating company. The BPA is approximately 50 pages long and reviews your business operations closely (and confidentially), evaluating everything from your marketing and sales results, internal processes and systems, your team, and the overall profitability of your business.
The BuildSpec Loan Program is a program that provides an incentive for builder members of the South Dakota Home Builders Association to build speculative homes.
The program is a partnership with the South Dakota Home Builders Association and the South Dakota Housing Development Authority whereby the South Dakota Housing Development Authority makes low interest construction loans to builder members of the South Dakota Home Builders Association for speculative homes.
Read more at BuildSpec Loan Program…