'As a Builder, I Need to Know What the Rules Are'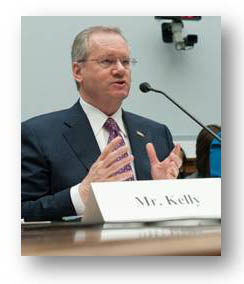 NAHB Chairman Kevin Kelly

June 11, 2014
This is the message that NAHB Chairman Kevin Kelly delivered to Congress today during a hearing before the House Transportation and Infrastructure Committee's Subcommittee on Water Resources and the Environment examining a proposed rule by the Environmental Protection Agency (EPA) and U.S. Army Corps of Engineers (Corps) to expand the reach of the Clean Water Act.
"Unfortunately, the proposed rule falls well short of providing the clarity and certainty the construction industry seeks," said Kelly.
"The rule will increase federal regulatory power over private property and will lead to increased litigation, permit requirements and lengthy delays for any business trying to comply," he added. "Equally important, these changes will not significantly improve water quality because much of the rule improperly encompasses water features that are already regulated at the state level."
Expanding federal authority under the Clean Water Act would greatly increase the number of construction sites required to obtain appropriate permits, which would also delay, impede and raise the cost of construction projects. Moreover, this would add to the exorbitant backlog of permits, which currently range from 15,000 to 20,000.
"This proposal would unnecessarily impose additional regulations that would make it more difficult for our industry to provide homes at an affordable price point," said Kelly. "We need to find a common-sense middle ground that will protect our nation's water resources and allow citizens to build and develop their land."
At the request of NAHB and other stakeholders, the EPA has announced a 91-day extension to the proposed rule's public comment period from July 21 until Oct. 20, 2014.
https://sdhomebuilders.com/wp-content/uploads/2017/12/kevinkellytestimony.png
284
244
Administrator
https://sdhomebuilders.com/wp-content/uploads/2017/11/semitransparentlogo-300x118.png
Administrator
2014-06-17 12:07:28
2017-12-26 15:11:01
'As a Builder, I Need to Know What the Rules Are'